Dependable Driveline Products and Parts from Leading Brands You Trust
Whether you need u-joints, driveshafts, axles, ring and pinions, or any other component for your driveline system, Power Train Tulsa has top quality Spicer/Dana parts to suit your driveline and light axle needs at competitive prices.
Choose components from brands like Dana, Spicer, Bondioli & Pavesi, Permco, Neapco, and more for agriculture, residential, and commercial applications. We supply a wide variety of driveshafts in various materials for a wide variety of differentials and transmissions.
We stock performance, brand name driveline parts and components for:
Agricultural equipment
Off-road vehicles and 4×4's
Emergency vehicles
Utility vehicles
Heavy duty Oil field vehicles
Cars
Pickups
Semi trucks
Industrial applications
Our Driveline Selection
If you need propshafts, driveshafts, axles, differentials, or any other driveline and drivetrain parts, Power Train Inc. supplies them from the brands you trust.
We carry premium quality driveline parts to increase power, get more control, reduce fuel emissions, save gas, harness strength, and more.
Driveshafts
We stock new Bondioli & Pavesi, Neapco, Spicer, and Dana driveshafts for 4×4 and RWD trucks. We also supply race-grade driveshafts, aluminum driveshafts, and steel driveshafts for any makes and models. Let us get you the right parts and the right fit to ensure maximum power and performance from your farm tractor, commercial truck, utility vehicle, etc.
Propshafts
Choose from our quality inventory of new Neapco propshafts for FWD vehicles. Get the power you need to keep moving on any terrain.
Differentials
Get the right differentials for your car or truck to ensure optimum life and performance. WE carry ring and pinons bearing kits and much moreyou're your car, pickup 4×4 on up to commercial vehicles and more.
Power Train Savers
Having problems with over torque and twisted drivelines? Add a Sonnax Power Train Saver to reduce ccostly damage and down time on your PTO shaft all the way up to oversize load vehicles
Axles
Get performance axles from brands like Spicer for any type of commercial, residential, and utility vehicles. We offer performance DANA axles that meet your performance needs.
Ring and Pinion Sets
Upgrade your old rings and pinions with something more reliable for your off-road, 4×4, or construction needs. We carry pinion gear sets for Dodge Duramax, Chrysler Dakota, JEEP, Ford F150, and hundreds more. Shop from leading brands like Spicer and Dana. Prevent further damage or reduced performance. All sets meet original OEM specifications for your vehicle(s).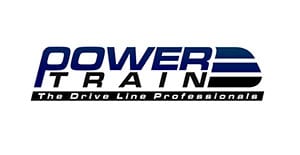 2442 W Skelly Dr
Tulsa, OK 74107