Premium PTO Driveline Parts and Accessories for Trucks, Tractors, and More
Power Train, Inc. in Tulsa, OK supplies durable name brand PTO parts and accessories to harness the power and maximize operation of all your auxiliary equipment. Get new or rebuilt parts for snow plows, cement mixers, water pumps, tillers, combines, backhoes, and more. We can also custom design power take-off assemblies to suit your particular needs and your equipment.
Use FOR:
| | |
| --- | --- |
| | Road maintenance vehicles |
| | Emergency response vehicles |
| | Off-road vehicles |
| | Construction vehicles |
| | Refuse vehicles |
| | Ag/Farm tractors |
| | Light,Medium and heavy-duty trucks |
| | And many other types of equipment |
Use ON:
| | |
| --- | --- |
| | Augers |
| | Mowers |
| | Liquid pumps |
| | Dry tank blowers |
| | Cement Mixers |
| | Combines |
| | Snow plows |
| | Mechanical arms |
| | Water extraction units |
| | And many other auxiliary components |
Get reliable power and performance through auxiliary components and controls from quality names like Parker Chelsea, Permco, and more.
Hundreds of PTO Parts
Our name brand PTO products are built for endurance, while maximizing power efficiently and safely. Get your equipment back in functional order or simply optimize performance and gain better fuel economy.
Get PTO parts from a wide selection that includes:
Geared adaptors
Mechanical shift PTOs
Hydraulic PowerShift PTOs
Air PowerShift PTOs
Pneumatic PowerShift PTOs
Constant mesh (non-shifting) PTOs
Front-mount gearboxes
Split-shaft gearboxes
Electronic overspeed control (EOC) Boxes
Bushing pumps and motors
Vane pumps and motors
Flow control and unloader systems
Air shift consoles and cylinders
Relief valves
Filters
Shafts
Port-end and shaft-end covers
Thrust plates
Torque limiters
Rotary splitters
Flow dividers
Axial piston pumps
And much more!
Whatever PTO parts you need, Power Train Inc. can match up the best options at a budget you can afford. Improve performance, dependability, and safety with the right parts and the right dealer.
We have over 100 years of experience in the industry and a big selection of PTO components. Let us match you with the right internal speed specifications and torque levels to best suit your equipment, whether it is for residential or commercial use.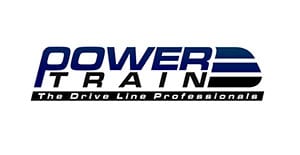 Copyright © 2022 | Power Train
Powered by KEYLITIX
2442 W Skelly Dr
Tulsa, OK 74107