High-Quality, Performance Driveline/Drivetrain Designs and Aluminum Drivelines
Power Train Inc. in Tulsa, OK offers driveline parts and components that are tailored to your equipment and your application needs. With over 100 years in the industry, we maximize speed without affecting gas consumption, provide the power you need, ensure all components match OEM specifications, and offer great prices on all our driveline components.
Save money and get quality parts, including:
Axles
Ring and Pinions
Driveshafts
Propshafts
U-joints
CV-joints
Differentials
And lots more
Need A Custom Driveline Design?
We design custom drive systems and components for trucks, farm equipment, commercial vehicles, and more. Our custom work improves power and performance by ensuring that each component has accurate measurements and includes the right parts designed to handle the toughest action.
Farm machinery will harness lost power once again with quality driveline designs built to handle specific PTO applications.
Off-road equipment can handle any terrain you need.
4×4 vehicles will maintain better control, be safer to operate, and/or increase towing strength.
Plow trucks can obtain increased power at lower speeds and operate any PTO equipment safely and reliably.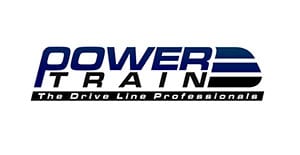 2442 W Skelly Dr
Tulsa, OK 74107